Failure to check air pollution, India ranked 177 out of 180 countries in the Environmental Performance Index's latest rankings released on Tuesday in Davos.
Failure to check air pollution has made India the fourth worst country in the world in terms of curbing environmental pollution, according to Environmental Performance Index's latest rankings. India ranked 177 out of 180 countries, in contrast to the rank of 141 two years ago.
The EPI rankings were published on the sidelines of the annual World Economic Forum meet in Davos on Tuesday. With a score of 30.57, India fares better than only three countries — Democratic Republic of Congo, Bangladesh and Burundi — in curbing pollution.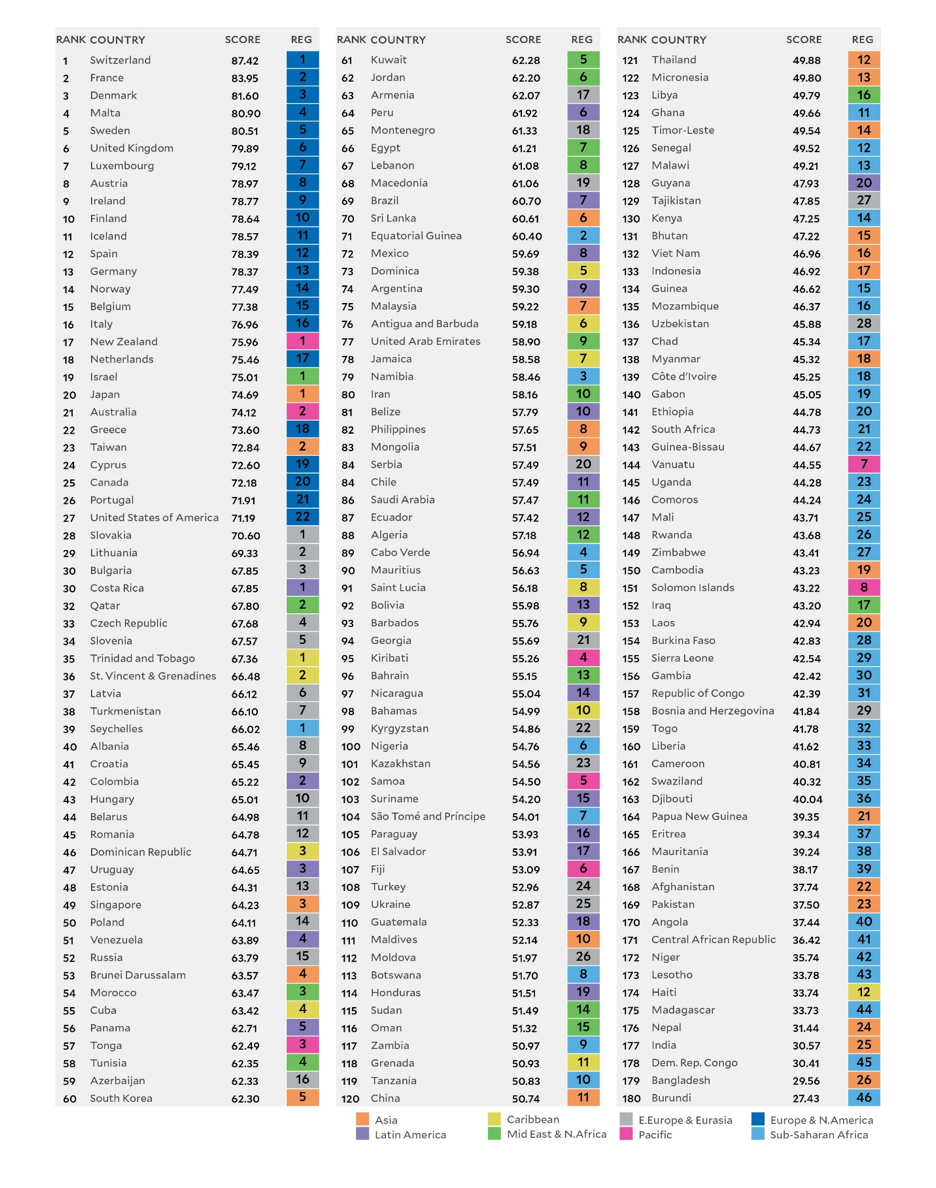 The 2018 EPI Rankings. Rank, EPI score, and regional standing (REG, shown in color) for 180 countries. (Image source: EPI website)
"Low scores on the EPI are indicative of the need for national sustainability efforts on a number of fronts, especially cleaning up air quality, protecting biodiversity, and reducing GHG emissions," the report posted on YaleNews website states.
Switzerland emerged the leading country in overall environmental performance with a score of 87.42. France, Denmark, Malta and Sweden were in the top five while the United States made it to the 27th rank. As regards air quality, India scored a mere 5.75, China 14.39 and Pakistan 15.69, and these "face a public health crisis that demands urgent attention," according to the report released on Tuesday.
EPI rankings is a bi-annual report produced by researches at Yale and Columbia Universities in collaboration with the World Economic Forum. To formulate EPI, several key factors are taken into consideration. A total of 24 indicators were evaluated and grouped into ten issues: air quality, water and sanitation, heavy metals, biodiversity and habitat, forests, fisheries, climate and energy, air pollution, water resources, and agriculture.
Source: The Indian Express