University Grants Commission's Joint Secretary & Chief Vigilance Officer Dr Archana Thakur said that the commission is focused to skill youth of India and on providing online courses to the students.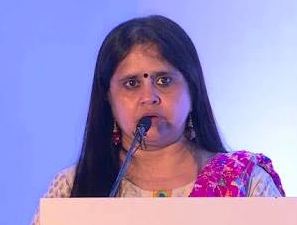 Sharing her views at 10th world Education Summit, she said, "University Grants Commission (UGC) is nowadays very much into the news because of different reasons we are working there a day-night and then we are trying to give much to the higher education. In this regard, I will speak basically on two main schemes: First is about the community colleges, Bachelor of Vocational Degree (B Voc) and Deen Dayal Upadhyaya Kaushal Kendra."
Explaing about the UGC's initiatives for skilling the youth, she revealed, "UGC has given funds to around 500 institutions including universities and colleges for B Voc degrees, community colleges and Deen Dayal Upadhyaya Kaushal Kendra. There are 64 centres of Deen Dayal Upadhyaya Kaushal Kendra, more than 200 centres of community colleges and B Voc degrees. We have allocated Rs 500 crore for these centres and of which around RS 350 crore are already dispersed."
"The scheme has progressed and gradually people and industries have become part of it. I have visited a community college where the students were working on mushroom cultivation. The reason of visiting the college was to know about industry tie-ups, how they are training the students, how the students getting the jobs or and how the skilling business is taking place. Earlier there were teaching troubles," she added.
Dr Thakur further said, "The scheme was started in 2013-14. Earlier, it was thought that the scheme won't be feasible at the grass root level but we have enrolment of more than 18,000 students in the schemes which were under Skill India programme. The schemes are going on very well."
She has also taken the name of the colleges that are doing good in various courses. She sai, "Dayalbagh Agra is doing excellent work in textile industry. Tripura University is doing very well in film business and they have a tie-up with Kolkata film unit in form of Students Exchange Programme."
On increasing demand of B Voc courses, Dr Thakur said, "The students are getting benefitted from B Voc degrees now but earlier the degree was not being recognised at par with MBA, BBA or other degrees. Now, we have passed a circular through which B Voc degrees would be equivalent to other degrees and will also be recognised by the UGC."
"Deen Dayal Upadhyaya Kaushal Kendras are doing very well. We have 64 such centres in different universities and colleges and out of that 12 centers are self financing ones," She said.
Describing about the UGC's initiatives with foreign countries, she revealed, "We started UK India Education Research Initiative (UKIERI) and also Australia India wealth program which ended up successfully with exchange of principles as well as the coordinators who are into this job in Australia and UK. They have come to India, visited different institutions and signed Memorandum of Understandings (MoUs)."
On Moocs courses, she also said, "The second one I want to give a brief about is massive open online course (MOOC). UGC has started MOOCs as a programme of e-content development for post graduation. We have developed more than 40,000 videos in e-content and now that e-content has been taken as MOOCs. The MOOCs courses are initiated under Digital India programme."
"We asked the institutions to give details about the MOOCs courses conducted by them. After getting their details and after short listing them, the commission will provide them the support to conduct courses in MOOCs," she said.
According to her, "The next generation of India will be apt with the technology and the Internet which makes courses like MOCCs very important. Another benefit of these courses that it will help the citizens in the areas like North East India, where everybody do not have access to library, books or good teachers. We are going to get MOOCs courses from the best of the teaching faculties and the best of the person's in respective fields all over India. It will be available free of cost."
DrThakur said, "These courses are going to benefit the students and the chalk and talk method is soon going to transform into the digital classroom."
Source: BFSI Post Magazine | Elets